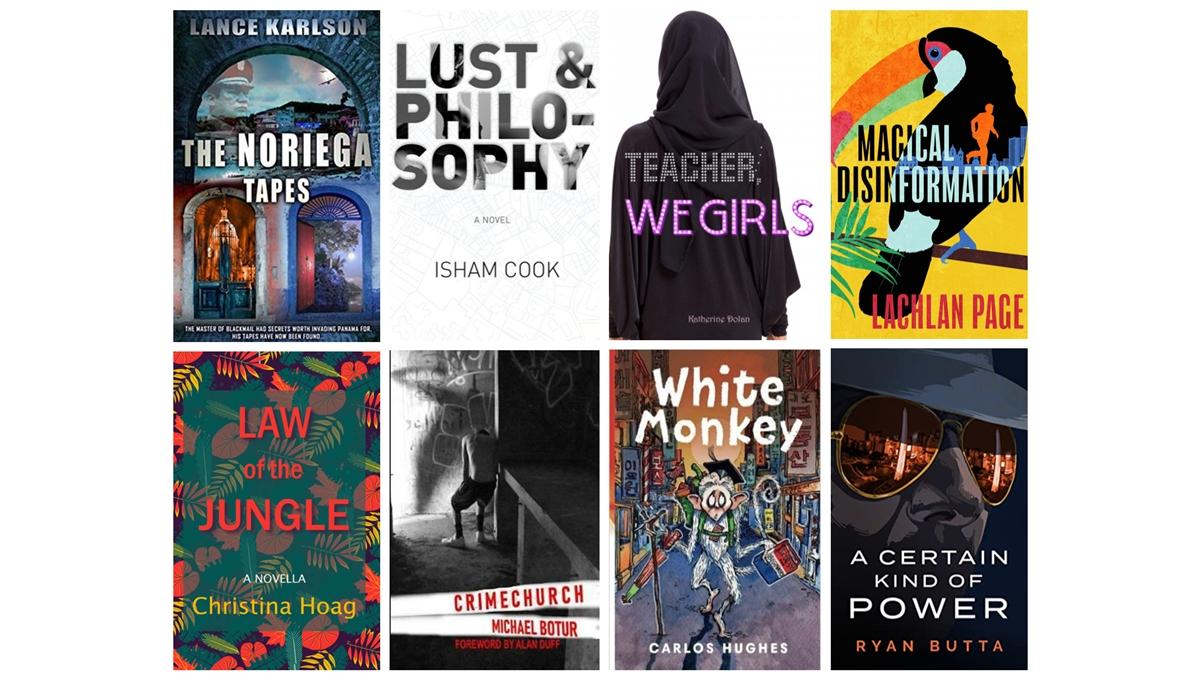 Links go to my GoodReads reviews.
Magical Disinformation: A spy novel set in Colombia. Shades of Graham Greene.
Law of the Jungle: Medical research and revenge in the jungles of Venezuela and Colombia.
Crimechurch: Psychos and troubled teens in NZ's earthquake-hit city.
Teacher, We Girls!: The experience of being a woman from New Zealand teaching in Saudi Arabia.
White Monkey: Darren escapes being a binman by going to teach in South Korea. Very funny.
The Noriega Tapes: Historical novel about the CIA and the invasion of Panama.
A Certain Kind of Power: A corporate spy navigates a labyrinth of corruption in Argentina.
Lust and Philosophy: Set mainly in Beijing and Chicago. An intellectual takedown of modern sexual morality.